Welcome to Gene Target Solutions
Gene Target Solutions is an Australian owned company that services the Australian Life Science Community.   Our partnership with leading Global Biotechnology Companies such as Epicentre, Quanta Biosciences,  Advanced Analytical Technologies, DeNovix, Biosearch Technologies, Dornier, Biotium, Orflo, Kurabo, BioMolecular Systems (formally known as Corbett Research) and Zygem,  allow us to specialise in the field of Molecular Biology with a strong focus on the Purification, Qualification, Quantification, Amplification and Next Generation Sequencing of all NUCLEIC ACIDS.
GTS NEWS




INTRODUCING "MIC"

, your personal qPCR cycler.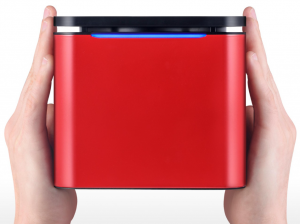 MIC is FAST, ACCURATE, COMPACT and SCALABLE. Designed and manufactured by Bio Molecular Systems, an Australian company founded by the leading innovators of the former Corbett Life Sciences Company. Click here to meet Mic.

     It gives me great pleasure to announce that Gene Target Solutions has been appointed the Australian Distributor for SWIFT BIOSCIENCES.  Swift Biosciences have an exciting range of products which includes a suite of differentiated technologies to improve Next Generation Sequencing (NGS) Sample Preparation. They also have Accel-Amplicon Panels, which provide powerful solutions for detecting and screening clinically relevant mutations,  and a line of novel qPCR reagents called myT® Primers that provide both high sensitivity and specificity in mutation detection, ideal for cancer research and diagnostic applications.  Check out the links.
    Request a free copy of the Advanced Analytical  "THE PATHS TO NGS" Poster today. Finally, someone has taken a high-altitude picture of the Next Gen Sequencing landscape, and mapped the various sample types and workflows that labs can take to reach the NGS 'Promised Land'. This beautiful, colorful poster not only will brighten your laboratory, cubicle or classroom – it will also provide meaningful educational context to the rapidly evolving world of Next Gen Sequencing. If you're currently working with genomic DNA and are considering the possibility of NGS work with other types of samples, this poster is a great way to begin.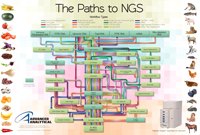 Download PDF of "The Paths of NGS"
  Introducing Kurabo's QuickGene range of compact personal extraction systems, for rapid isolation of high yield, high purity DNA or RNA from a variety of samples including whole blood, tissue, cells, plants and viruses.  The QuickGene is affordable, lightweight, simple, rapid & semi automated.  Its ultra thin membrane reduces the chance of contamination and enables the processing of samples at mild low pressure conditions without the use of a centrifuge or vacuum manifold.
We have a great deal on the QuickGene Mini 80 until 31 October 2015 – buy any 8 QuickGene Kits* and receive the QuickGene Mini 80 absolutely free!  (*offer excludes plasmid kits).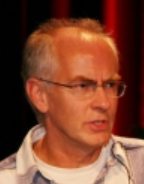 A big THANKYOU to Dr Jan Ruijter for empowering our Melbourne and Sydney audiences with detailed information on how to accurately Analyze Quantitative PCR data.  Click here for information on LinRegPCR and Factor-qPCR
MIT Compares the Fragment Analyzer™ to the BioAnalyzer 2100 and finds the Fragment Analyzer to be faster, more cost effective and more efficient with a failure rate of less than 1% compared to 15-30% for the BioAnalyzer 2100.  Click here for information on their findings.
GREAT NEWS TO SHARE.   As part of the first step in their core NGS workflow for gene expression, Illumina has listed the Fragment Analyzer™ as the recommended product for RNA sample QC!  Click here for more information on the Fragment Analyzer™.  Click here for the Illumina brochure in question, refer to page 3.
INSTRUMENT RENTAL Now Available at Gene Target Solutions!  CALL US or speak to your local Representative for more information.  The Benefits will astound you!
PAY NO MORE THAN THE U.S. LIST PRICE if you order Biosearch Technologies products from Gene Target Solutions!  CALL US or speak to your local Representative for more information.
The new Quanta Biosciences "qScript XLT One-Step Multiplex ToughMix" is a robust formulation optimized for highly sensitive singleplex or multiplex RT qPCR.  Click here for more information.
Stop using manual slab gels and free up your time with the highest throughput DNA Analysis platform available. Make routine DNA analysis even easier with the "ZAG DNA Analyser"  Click here for more information.
New Fragment Analyzer™ Video  –  SUPERIOR SEPARATION  – Now also used and recommended by ILLUMINA
!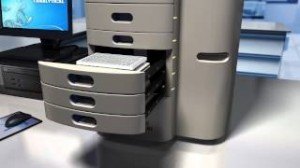 Turn your everyday ordering into SAVINGS with the GTS Loyalty Program! Simply complete the GTS Loyalty Program Registration Form. You will then receive your own Loyalty Card Identification Number and immediately become a member of our Loyalty Program. When you purchase 10 units of a product of your choice we will send you one unit of this product free of charge. Please remember that you do not have to order 10 units of this product in one order. You have 12 months from the placement of your first order to purchase 10 units.   
Please call us if you wish to discuss this loyalty program further or otherwise just click here to complete the GTS Loyalty Program Registration Form online and start saving!