Welcome to Gene Target Solutions. We are an Australian based supplier of life sciences instrumentation, enzymes, molecular reagent systems, primers & probes and associated supplies covering the whole of Australia.
We are your local market supplier for a world of life sciences related products & information.
Listed on this website you will find all the products we supply, as well a wealth of additional information to help you in making your purchase decision.
Feel free to either:
Navigate through the categories using the category tree on the Right Hand Side, or,
Navigate through the "Applications" tab, or,

Just use the site search button or the magnifying glass, if you know exactly what you are looking for.
In total over 2,000 different products, notes and help sheets are on this website. So you can use this website as a knowledge resource in its own right.
If you have any questions, feel free to call us or complete the "Ask a Question" form.
NEWS
New Fragment Analyzer Video  -  SUPERIOR SEPARATION  – Now also used and recommended by ILLUMINA!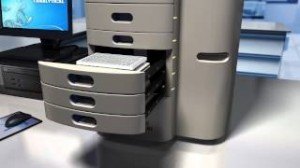 Turn your everyday ordering into SAVINGS with the GTS Loyalty Program!
Simply complete the GTS Loyalty Program Registration Form. You will then receive your own Loyalty Card Identification Number and immediately become a member of our Loyalty Program. When you purchase 10 units of a product of your choice we will send you one unit of this product free of charge. Please remember that you do not have to order 10 units of this product in one order. You have 12 months from the placement of your first order to purchase 10 units.
Please call us if you wish to discuss this loyalty program further or otherwise just click here to complete the GTS Loyalty Program Registration Form online and start saving!