Welcome to Gene Target Solutions
Gene Target Solutions is an Australian owned company that services the Australian Life Science Community.   Our partnership with leading Global Biotechnology Companies such as Epicentre, Quanta Biosciences,  Advanced Analytical Technologies, DeNovix, Biosearch Technologies, Swift Biosciences, Dornier, Biotium, Orflo, Kurabo, BioMolecular Systems (formally known as Corbett Research) and Zygem,  allow us to specialise in the field of Molecular Biology with a strong focus on the Purification, Qualification, Quantification, Amplification and Next Generation Sequencing of all Nucleic Acids.
---
     INTRODUCING "Mic", your personal qPCR cycler.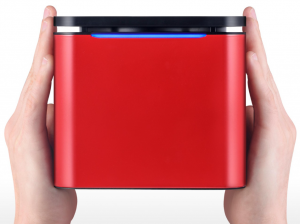 Mic is Fast, Accurate, Compact and Scaleable. Designed and manufactured by Bio Molecular Systems, an Australian company founded by the leading innovators of the former Corbett Life Sciences Company, & innovators of the Rotor-Gene 6000.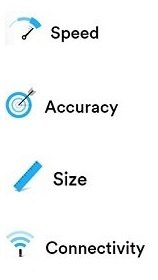 Faster heating & cooling times.
Running multichannel assays has never been quicker.

Unsurpassed temperature uniformity.
No need to calibrate – ever.
Less bench space than your laptop.
At 2kg, the most portable qPCR cycler available.
Multiple MICS can be operated from one workstation.
Bluetooth technology.
Purchase a Mic Magnetic Induction Cycler & receive
a FREE Kurabo QuickGene Mini 80 Nucleic Acid Extraction System valued at $2063.
---
Quantify the largest dynamic range of dsDNA, with space-saving, intuitive DeNovix FX Series Spectrophotometers and Fluorometers.

DeNovix FX Series instruments combine Fluorescence and 1ul UV-Vis in stand-alone units for quantification of the widest dynamic range of biomolecules.  DeNovix introduces three new dsDNA assays that enable the full sensitivity of the instrument, including quantification as low as 0.5 pg/ul dsDNA. These simple to use, two-point standard assays are pre-programmed into every DeNovix FX instrument and are highly selective for dsDNA even in samples containing RNA or protein.
The following special bundle is available for orders placed before 31st December 2015:
10% Discount on any DeNovix FX Series Instrument.
Free DeNovix dsDNA Broad Range Assay Kit (1000 ct.)
Free DeNovix dsDNA High Sensitivity Assay Kit (1000 ct.)
Free DeNovix dsDNA Ultra High Sensitivity Assay Kit (50 ct.)
Qualifying products include the QFX Fluorometer, DS-11FX and DS-11FX+ Spectrophotometer/Fluorometer, or the FX Fluorometer Module (USB Accessory for existing DS-11 /DS-11+ customers)
---
GelRed™
is a next-generation fluorescent nucleic acid gel stain designed to replace the highly toxic ethidium bromide (EtBr).  Developed by scientists at
Biotium
,  
GelRed™
is superior to EtBr and other EtBr alternatives by having a combination of low toxicity, high sensitivity and exceptional stability. It is a direct replacement for ETBr due to its almost identical spectrum.
GelRed™ is on special with its Australian distributor, Gene Target Solutions, for a limited time
.
---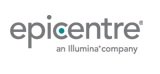 QuickExtract DNA Extraction Solution provides rapid & efficient extraction of PCR-ready genomic DNA from almost any sample type, using a simple, one step protocol that takes only 3 – 8 minutes!
Simple, rapid extraction of PCR-ready DNA for transgenic mouse genotyping, genetic studies, human identity testing, or viral/microbial screening.
Nontoxic reagents, inexpensive processing.
Short procedure
No centrifugation or spin columns to reduce yields
Compatible with high-throughput and robotic workflows.
---


Gene Target Solutions has been appointed the Australian Distributor for SWIFT BIOSCIENCES.
Swift Biosciences have an exciting range of products which includes a suite of differentiated technologies to improve Next Generation Sequencing (NGS) Sample Preparation. They also have Accel-Amplicon Panels, which provide powerful solutions for detecting and screening clinically relevant mutations,  and a line of novel qPCR reagents called myT® Primers that provide both high sensitivity and specificity in mutation detection, ideal for cancer research and diagnostic applications.
---

AATI Fragment Analyzer™ – Introducing one powerful instrument to cover the full spectrum of DNA, gDNA and RNA quality control.
Fragment Analyzer™ does everything from high-resolution analysis to fast DNA separations, across the widest separation range.
MIT Compares the Advanced Analytical Fragment Analyzer™ to the BioAnalyzer 2100 and finds the Fragment Analyzer to be faster, more cost effective and more efficient with a failure rate of less than 1% compared to 15-30% for the BioAnalyzer 2100.  Click here for information on their findings.
Fragment Analyzer™ is used and recommended by Illumina™ as an automated system for the quantification and qualification of NGS libraries, gDNA and RNA.   Illumina elaborates on its website, mentioning Fragment Analyzer as one of the answers to "laborious and time-consuming" constraints in the lab, while making it "easier for our customers" to automate fragmentation and size selection.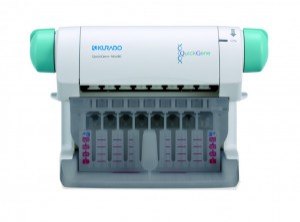 The QuickGene is affordable, lightweight, simple, rapid & semi automated.  Its ultra thin membrane reduces the chance of contamination and enables the processing of samples at mild low pressure conditions, without the use of a centrifuge or vacuum manifold.


Kurabo & Gene Target Solutions are delighted to offer a 50% discount on all RNA kits for the QuickGene Mini 80 and QuickGene 810, between November 2015 and January 2016.
---
PAY NO MORE THAN THE U.S. LIST PRICE if you order Biosearch Technologies products from Gene Target Solutions!  
Biosearch have refined the chemistry of custom oligonucleotide synthesis to accelerate the discovery and application of genomic information.  Their unmatched selection of oligo modifications are complemented by expertise in the design and manufacture of flurogenic probers and primers.
---

qScript XLT cDNA SuperMix – Catalogue # 95161
Out performs all first-strand kits on the market.
qScript™ XLT cDNA SuperMix is a next-generation tool for first-strand cDNA synthesis, providing a highly sensitive and easy-to-use solution for two-step RT-PCR and RT-qPCR.
Superior cDNA synthesis:   Download Brochure
Improved performance over traditional reverse transcriptases
Broad linear dynamic range
RNase H minus RT = higher yield = higher sensitivity
Ability to reverse transcribe difficult sequences resulting in improved representation of problematic sequences and longer first-strand product.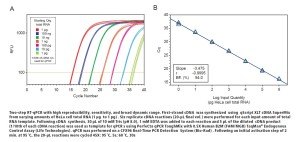 ---

prepGEM  DNA extraction kits
prepGEM has been formulated for high-throughput DNA extraction from animal tissue samples. The prepGEM kits contain reagents that have been optimized for downstream, PCR-based applications including STR's, SNiPs, DNA sequencing, RFLP analysis etc.
The extracted DNA can be used directly with analytical platforms based on PCR, or quantitative PCR. Unlike most DNA preparation methods that require multiple steps and special handling, ZyGEM's DNA extraction technology uses a single tube and a simple two-step temperature cycle to prepare DNA for analysis, greatly reducing sample preparation time and the risk of sample contamination.
All prepGEM kits are formulated for animal testing, biosecurity and R&D applications.